Amarnath Yatra Attack: 7 Pilgrims Killed, Many Injured In Terrorist Attack #AmarnathYatra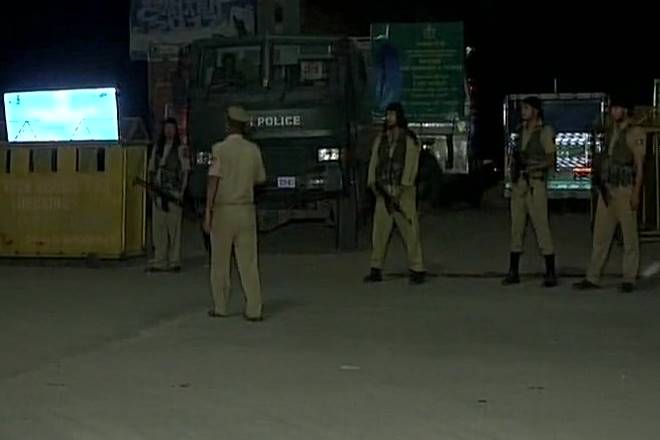 Seven Amarnath Yatra travelers were killed and 12 harmed when terrorists opened fire on their tour bus in Jammu and Kashmir's Anantnag locale tonight.
The tourist bus, which was from Gujarat, was purportedly not some portion of the fundamental yatra caravan and was not enrolled with the altar board, the Central Reserve Police Force or CRPF said. The main yatra caravan is escorted by the CRPF which has now surged troops to the spot.
"A group of terrorists today assaulted police parties in Batengoo and Khanabal region of the locale (Anantnag). Shockingly, an explorer transport was discovered in the crossfire prompting the demise of six yatris and harming 12 others," Munir Khan, IGP Kashmir, said.
The terror attack occurred at around 8:30pm.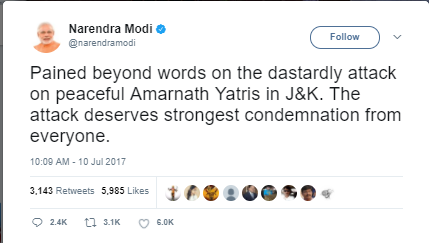 The yearly Amarnath yatra to the holy sanctum of Amarnath started from the twin courses of Pahalgam and Baltal in the midst of tight security game plans on June 29. More than 6k pilgrims were permitted to move towards the place of worship from north Kashmir's Baltal base camp while 5k Pilgrim continued from the customary south Kashmir Pahalgam course. Around 1.2 lakh pilgrims have enlisted themselves this year.
All politician, sportsperson, and Bollywood condemn on #AmarnathYatra Attack.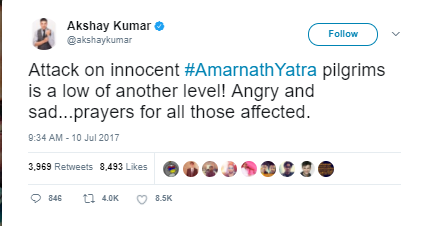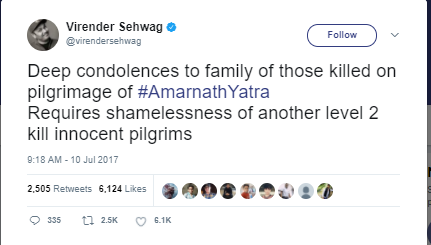 Comments
comments