Catholic Syrian Bank (www.csb.co.in) Website got Hacked or Not Working
I think Catholic Syrian Bank (www.csb.co.in) Website got hacked, so if you have an account in this bank then you are not able to do anything. Today (24th May 2018) i was trying to open website then it has been showing the this page, just look like hacked by someone.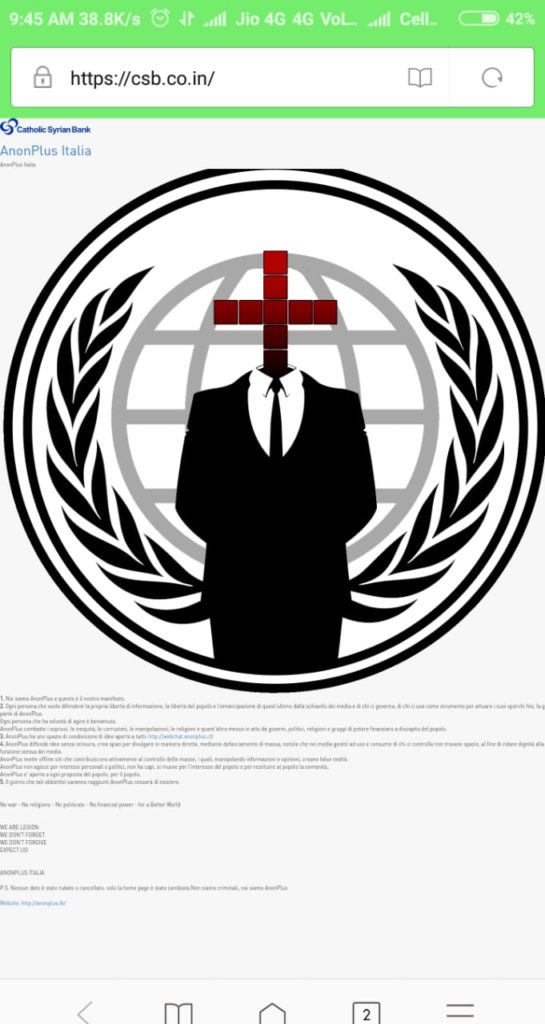 Today at 9:30 am, I was trying to open my bank account with Catholic Syrian Bank and found that the website was not opening. To my surprise it showed me some hackers page. It looks like somebody has had the Catholic Syrian Bank websites. I said Google and tried all the links possible I was not able to open any of the links. For an old bank with a lot of history and account holders, this security breach is a "shamm"!

Now if bank site having such issues then what will be the security for bank account details of or consumer private data. If this is the case then it is very bad for anyone to make trust on online banking.  These day internet security or cyber security is now becoming a big issues for any corporate. So if you are not able to manage these things then it is very bad to maintain your consumer or user trust for your bank.
So, if you have Catholic Syrian Bank account then you must contact with your respective bank branch and confirm your bank account status and make sure account is secure, But don't be panic website is not working it not means your all data or bank account get accessed by someone else, So kindly confirm with your nearest Catholic Syrian Bank branch.
Comments
comments