Chromecast Ultra Gives You 4k Content Just at $69
Google is revealing a wide range of product portfolio today, But among all of them, Chromecast Ultra might be the most popular or hidden hit of all bunch of Google Products. Then latest or the newest version of Chromecast family will support 4k resolution video streaming, and yet it not going to charge more than $69.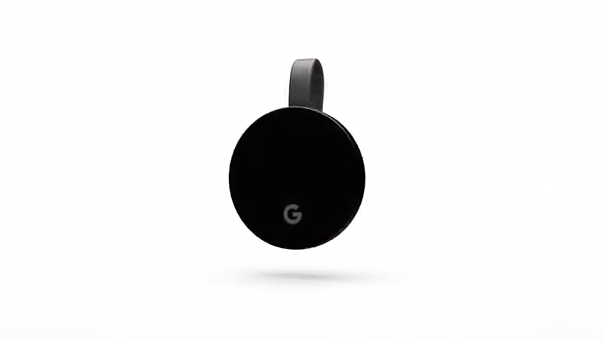 It is still a plastics disk, just like it's precursor, with an integrated High-Definition Multimedia Interface (HDMI) output, a Micro-USB port for power, and flexible wire. This device also has High Dynamic Range (HDR) powers, that means it will support newer TV sets. It has the feature to show you more variant scene while varying the lighting condition.
Chromecast Ultra will support for all the same apps and sources that with existing Chromecast supports, including Android, iOS devices (support depending) and Chrome on the desktop.Even it has double in price but it'll worth to considering if you are in the market for Google Products If you don't need 4k, still Chromecast Ultra has about to half of price if you compare with the entry level of Apple TV that support maximum out at 1080p for streaming.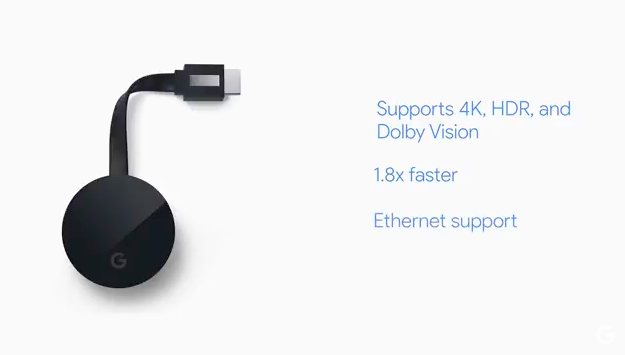 As Google said that Chromecast Ultra is 1.8x faster to load and launch content for you as well as it also has an Ethernet port integrated with power adapter to make a reliable wire connection.As per new, It will start shipping in November.
Comments
comments