President Election Result 2017: Ram Nath Kovind Elected 14th President of India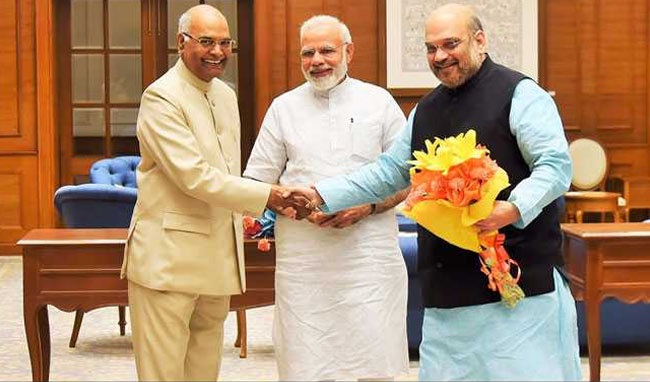 Mr. Ram Nath Kovind has been won the presidential election and elected 14th President of India. The legislature upheld hopeful won 2/3rd of the votes thrown by a constituent school of MPs and state legislators. Blooms and additional security had landed at the previous Bihar representative's home in Delhi sometime before the official declaration and desserts were distributed around at the place where he grew up in Uttar Pradesh. Mr. Kovind will take the presidential oath on July 25.
Mr. Ram Nath Kovind will be the second Dalit President of India after KR Narayanan.
PM Narendra Modi Congratulate Mr. Kovind:
Ram Nath Kovind is a Dalit pioneer and an agriculturist's child, and his modest inceptions and basic way of life were worried by BJP pioneers. The previous Bihar Governor has served two terms as an individual from the Rajya Sabha. He is a prepared legal advisor who has shown up at the High Court and Supreme Court.
Bjp President Amit Shah Wish Mr. Ram nath Kovind: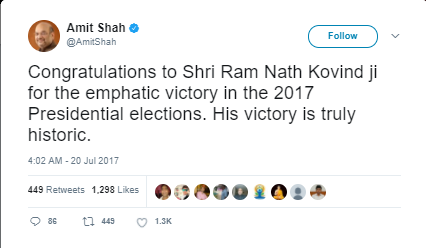 Comments
comments