Top U.S CEO Urge Trump: Don't Pull Out of Paris Climate Agreement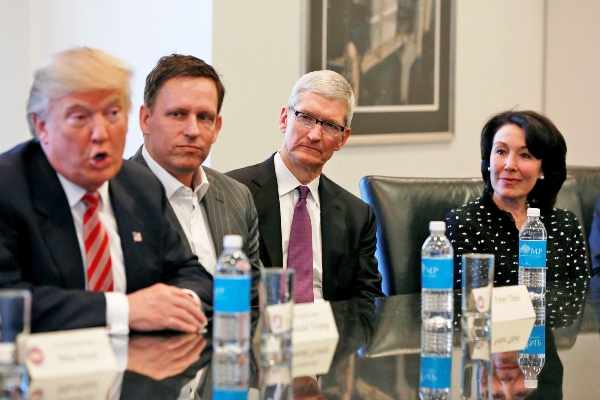 A letter marked by 25 big U.S. firms is running as a full-page promotion in Washington, D.C. daily papers on Thursday, some portion of a final desperate attempt to persuade Trump that staying with the Paris climate agreement would be better for the economy.
"By extending markets for imaginative clean tech, the harmony produce employments and monetary development," the letter says. "U.S. organizations are all around situated to lead in these business sectors."
Apple, Google, Facebook, Gap, Microsoft, and Unilever have all marked the letter.
Two dozen firms joined those tech monsters in marking a letter encouraging Trump to keep the U.S. in the 197-part worldwide accord, as per letter tweeted out late Wednesday night by SalesforceC EO Marc Benioff. "Dear President Trump, as a portion of the biggest organizations in the US, we unequivocally ask you to keep the US in the Paris Agreement," he tweeted.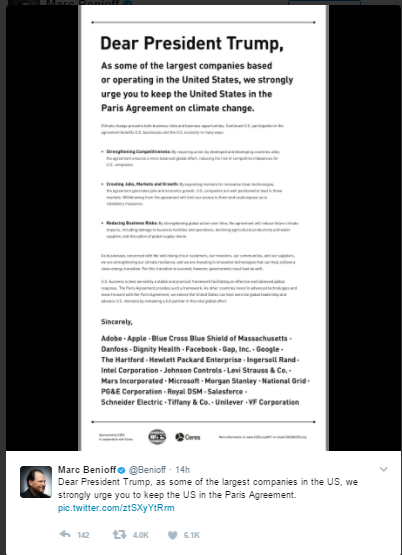 Trump, who has called the environmental change a "fabrication," will report his choice on the Paris climate agreement. He is required to pull back from the point of interest understanding, as indicated by two senior U.S. authorities acquainted with his arrangements.
The business group has to a great extent upheld the climate deal, which has been marked by each country except Syria and Nicaragua.
Here are the major U.S. companies that support the Paris climate agreement: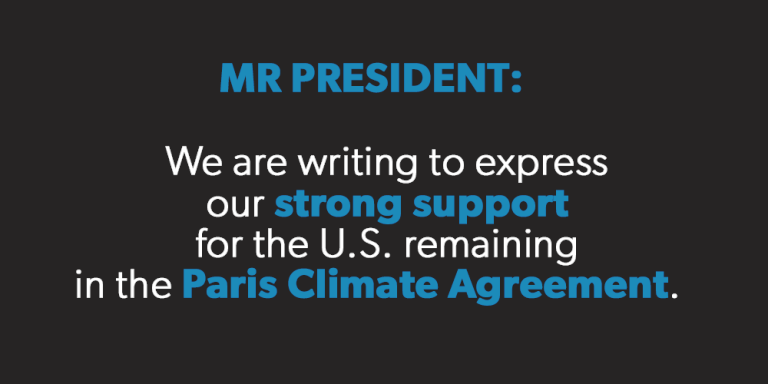 Adidas
Adobe
Allianz
DuPont
eBay
General Electric
General Mills
Hilton
Intel
Kellogg Company
L'Oreal
Monsanto
Morgan Stanley
Procter and Gamble
Regal Dutch Shell
Staples
Symantec
Comments
comments