How To Generate/Create QR Code For Facebook Business Page
Facebook is one of the most social media in current internet era. And maximum success business available on Facebook. Not even business as well as for personal branding Facebook first choice of Internet user. Now If you have already a page then it is so easy to make yourself or business brand with the new feature of Facebook called Facebook QR Code . This is just like any other app QR code (Like paytm, Amazonpay etc.), What you have to do is just create your Facebook QR code and share with user or distribute offline that's all. And once users scan or upload you QR code through their Facebook mobile app it will automatically show all your FB page information to user so user easily can reach out to you, like your page, contact through FB page, Make a rating and see all your activity. So for user it is so easy to reach out to you through QR code with doing Facebook search about your page. Best part is that, User no need to remember your page name once he scan it will get all details. So, are you ready get your own Facebook page QR code and reach out maximum users.
Steps to Create Facebook Page QR Code:
Step 1: Go to www.facebook.com and do login with your Facebook login details.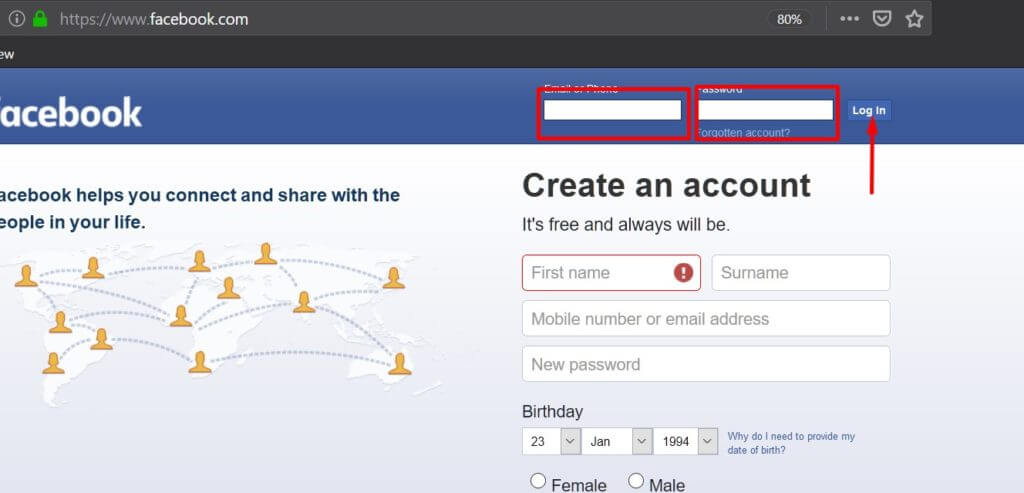 Or if you don't have any Facebook account then you just sing up while providing mandatory information to Facebook.
Step 2: Once you Logged into Facebook then just go to your Facebook Business/Brand Page or just click @ https://www.facebook.com/bookmarks/pages after logged in and you will see all your Facebook Brand/Business Page.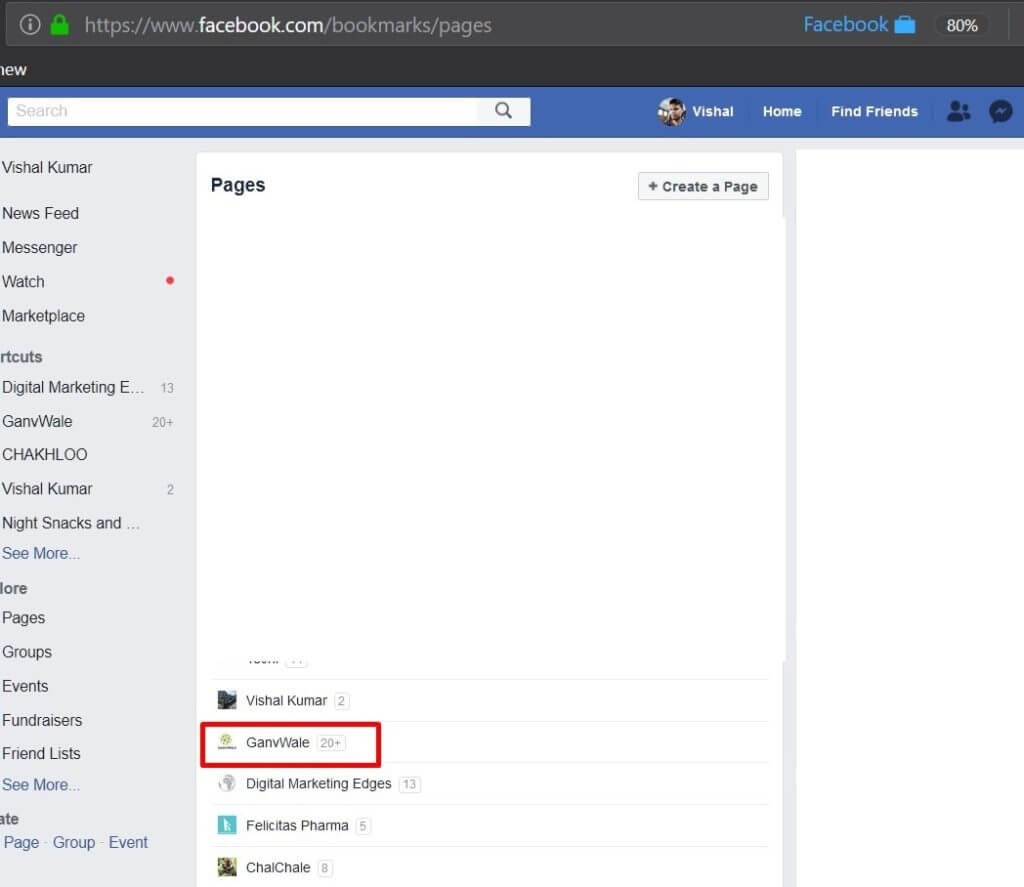 Step 3: Choose which page you want to create QR Code once you select and open that page then it will show like https://www.facebook.com/ganvwale/
Step 4: Once you open your page then go to publishing Tools section on Facebook. It generally appear or available or you will find on top of your Facebook page if you are using Laptop or PCs. For reference you check below image.
Step 5: Once open publishing Tools on Facebook page then you check left side and you will find an option/menu QR Code
Just click on that and you will see a windows something that mention in below image.
Woo, Now all done just wait for a second and your Facebook page QR Code will generate in PDF form, Now you have to click on Download All Poster button. And it will downloaded in pdf format. Just link GanvWale_poster
If you still have a doubt then you check out our YouTube videos about How to Create Facebook QR Code for Business/Brand/Personal pages @
Now you can print this QR Code and distribute all over. But you have to separate your QR Code for that you using any image cropping tool to get this. If you have no idea how to crop image from pdf then i giving a simple steps for Windows OS. Just hit Windows button in your system and type "snipping tool" without double quote and open your downloaded pdf and then click on "snipping tool" new tab and cut QR BAR Code from pdf and save it into image format. For example you check our page QR Code below.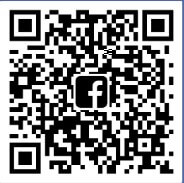 Check the video how to crop Facebook page QR Code from PDF file @
If you any query then you contact professional Digital Marker at: Digitalmarketingedges.com
Comments
comments