University of Maryland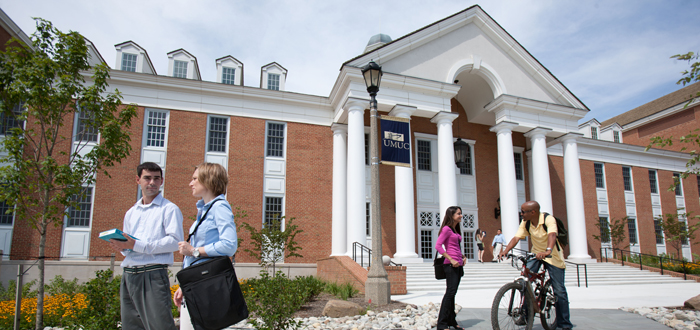 The University of Maryland, the leader foundation of the University System of Maryland, started in 1856 as the Maryland Agricultural College and got to be distinctly one of the nation's first land-give organizations in 1867. The state expected expert over the College in 1920 and framed the University of Maryland by joining the College with since quite a while ago settled proficient schools in Baltimore. In 1988, the General Assembly of Maryland assigned the College Park grounds as the lead foundation for the University System of Maryland, which contains 13 organizations over the state. The College Park grounds are worked around a focal shopping center, tied down by McKeldin Library and the Main Administration Building. Fanning out from the shopping center are thirteen scholastic colleges. The University's central goal is to give graduate and undergrad training of the most noteworthy quality, to seek after cutting edge look into, and to serve the necessities of the State of Maryland.
Campus Life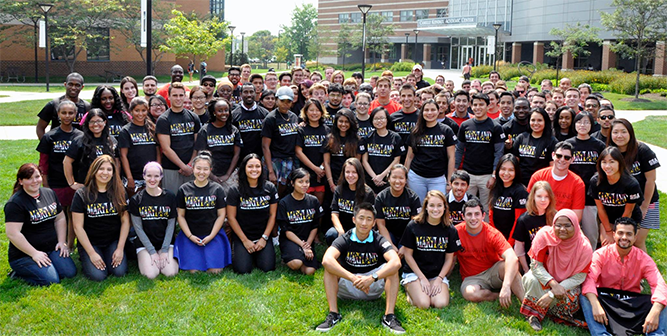 The University of Maryland and its surrounding area provide boundless opportunities for conducting research. The University's dynamic research environment allows students from all disciplines to undertake scholarly exploration of their special interests and to gain valuable practical experience. It also enables faculty members to advance their own areas of expertise and bring their research insights into the classroom. On campus, special facilities and a number of organized research centers, bureaus, and institutes promote the acquisition and analysis of new knowledge in the arts, sciences, and applied fields.
Academic Programs
University of Maryland runs 250 different academic programs in following area:
Fees & Financial aid
Standard Undergraduate Tuition and Mandatory Fees (For 2016-17)

Undergraduate Tuition (Resident) = $5,090.50 per semester
Undergraduate Tuition (Non-Resident) = $16,022.50 per semester
**Add $700.00 Differential tuition per semester for full-time juniors and seniors majoring in Business, Engineering, and Computer Science regardless of residency
Standard Graduate Tuition and Mandatory Fees (For 2016-17)
Graduate Tuition (Resident) = $651.00 per credit
Graduate Tuition (Non-Resident) = $1,404.00 per credit
Mandatory Fees (Part-time) = $427.50 flat rate charge(1-8 credits)
Mandatory Fees (Full-time) =  $769.50 flat rate charge(9 or more credits)
Some Important Facts: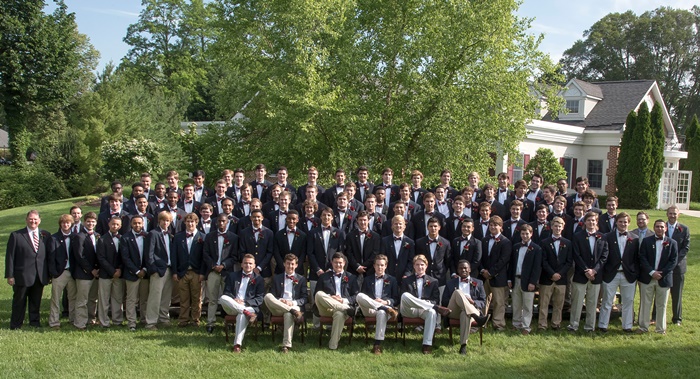 A worldwide leader in research, business and advancement, the college is home to more than 250 academic programs,9,000 faculty and staff, and 37,000 students. Its staff incorporates three Nobel laureates, three Pulitzer Prize victors, 47 individuals from the national foundations and scores of Fulbright researchers. The establishment has a $1.8 billion working spending plan, secures $500 million every year in outer research financing and as of late finished a $1 billion raising support battle. As an open organization University of Maryland are focused on making advanced education moderate.
#7th Best values university in public higher education for Maryland residents.
#11th Best public university in the U.S. for non-Maryland residents.
Other Information:
Address: College Park, MD 20742
Acceptance rate: 45% (2015)
Mascot: Testudo
Total enrollment: 38,140 (2015)
Phone: +1 301-405-1000
Colors: Black, White, Red, Gold
Comments
comments