YouTube Mini Player Feature for Desktop/Browser/PC
YouTube now introduce the new feature for Desktop/Browser/PC based named as YouTube Miniplayer. They introduced now miniplayer feature for browser base YouTube that is really a cool feature that we are enjoyed till now through our mobile YouTube app.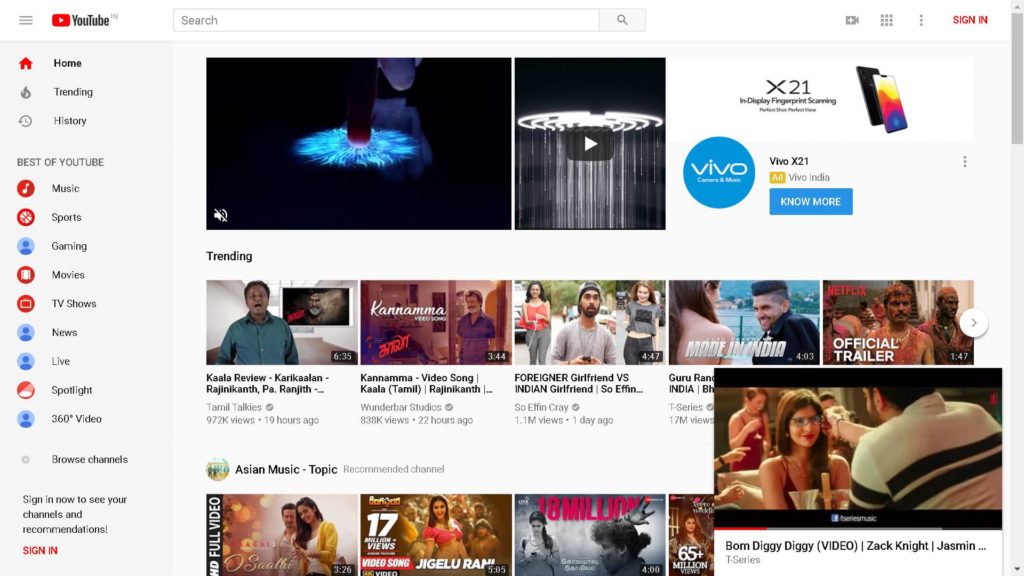 Now we all can enjoy YouTube feature that has been enjoyed in mobile apps. Miniplayer feature provide us a flexibility that are only available in mobile till now. This feature give a flexibility to search other video while one video is playing on YouTube without disturbing our current video play.
You can check YouTube video regarding this features @
Still this feature has not shown every browser this i took through Google Chrome in incognito windows, but in normal chrome it is still showing like previous one, it might be due to cache but you can also try in incognito windows and if it is not working for you then kindly share your feed back to us through comment section or you may give your valuable feedback through our social media signal like Facebook @https://www.facebook.com/ganvwale/ or through Twitter @ https://twitter.com/ganvwale.
We don't know how long YouTube will take to enable this feature for all browser and for every location. So keep checking your browser, If your browser is not updated then try update your browser and then try it, we'll suggest you try in Google Chrome Incognito widows, so browser cache will not cause any issues to test out this features. Hopefully this feature will enable for all browser and for all location soon, So every can get benefited by this new YouTube feature called YouTube Miniplayer.
Comments
comments